Steven Pacey News - new TV & Audio
M1795537OCVirn
07 Aug 2023

(Picture of Steven is an official image from Forever Avon)
Steven Pacey News - summer 2023
THE HOARD (Ch 5)
Earlier this year Steven was filming for a new 4-part drama for Channel 5
The Hoard
, playing a Detective Inspector. It's set in Somerset and his character is a native of that county and he says that getting the accent right was fun.
HOUSE OF THE DRAGON (HBO)
Steven will also make an appearance in the upcoming series of
House of the Dragon
(the prequel to
Game of Thrones
) involving a trip to Wales for the filming.
THE WAY OF THE RENEGADES (Audio Book)
Steven has also recorded another audiobook: Steve D Wall's
The Way of the Renegades
As yet there are no release dates for either of the TV programmes Steven has been working on, but you can find out more from various websites:
about
the Hoard
from
tellymix
here
(Extract)
"The Hoard will star Neil Morrissey (Line of Duty, Unforgotten), James Buckley (The Inbetweeners, White Gold) and Fay Ripley (Cold Feet, Suspects) and is the story of keen detectorist Martin (Morrissey) and his wheeler-dealer soon to be son-in-law Ashley (Buckley) who, while on a boys bonding trip in the idyllic fields of rural Somerset, discover a hoard of buried Saxon treasure worth millions..." It is due to air later in 2023.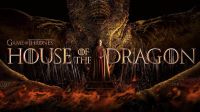 and for news of
House of the Dragon
from
Forbes
:
click
"...based on George R.R. Martin's book Fire & Blood, which details the Targaryen civil war (aka the Dance of the Dragons), there's no doubt that season two will continue to deal with the run-up of this war..." (from the
Evening Standard
)
Steven Pacey reads Steve D Wall's
The Way of Renegades
This is the first book of the Bards and Dragons Saga and is available from Amazon
HERE